The art song in its various forms and styles is an essential part of Alina's work. Her extensive repertoire of songs contains pieces by Franz Schubert, Robert Schumann, Johannes Brahms, Richard Strauss, Hugo Wolf, Gabriel Fauré, Claude Debussy, Arnold Schönberg, Lili Boulanger, Alexander von Zemlinsky, amongst others, but also by contemporary composers such as Isabelle Aboulker, Lee Hoiby, György Ligeti, Luigi Dallapiccola, Graciane Finzi and Aribert Reimann.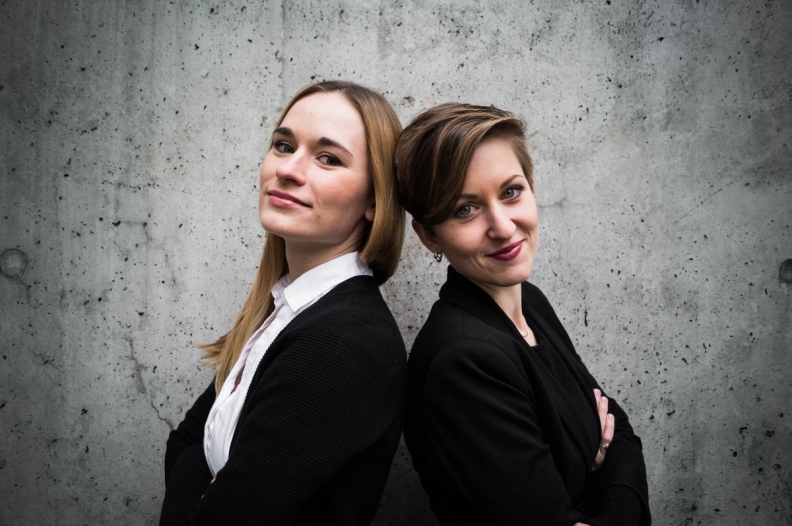 With her lied partner Anna Anstett Alina regularly works on numerous lieder of various styles and languages.
In 2017 the duo partners were finalists at the Paula-Salomon-Lindberg-Competition "Das Lied" (for classical and modern song) in Berlin.
They frequently participate in master classes together; in early 2017 they were invited to the International Lied Festival Zeist (Netherlands) for a master class with Elly Ameling and Robert Holl. In September 2017 they attended the 8th German Lied Academy in Trossingen and worked with pianists Axel Bauni, Peter Nelson, Anne Le Bozec, Jan-Philipp Schulze and Erik Battaglia. In 2016 they were invited to the master class with lied pianist Graham Johnson at the Kirchheimer Liedersommer.
Alina Wunderlin and Anna Anstett studied lied with Barbara Baun, Mihaela Tomi and David Santos at the Music University Mannheim.